FEEL COMFORTABLE
Please do not feel like you have to dress smart for the photo shoot. Relaxed and casual clothing like jeans and a t-shirt or light shirt/blouse or a floaty dress work particularly well for both in-home and outdoor family sessions. Starched shirts and Sunday best will feel too formal and make it harder for you to feel relaxed. The most important thing is to be yourself and feel comfortable. And remember to stick to a similar dress code – don't put Mum in a beautiful lace dress with heels, and have Dad in a pair of boardies and thongs. Make sure you all look like you are going to the same event. And keep our location in mind – high heels out on the farm or out bush are never a good idea 😉
Wear something that is YOU. It is most important to stay true to yourself. Select clothing that you would normally wear, that you are comfortable in.
Don't overcomplicate things.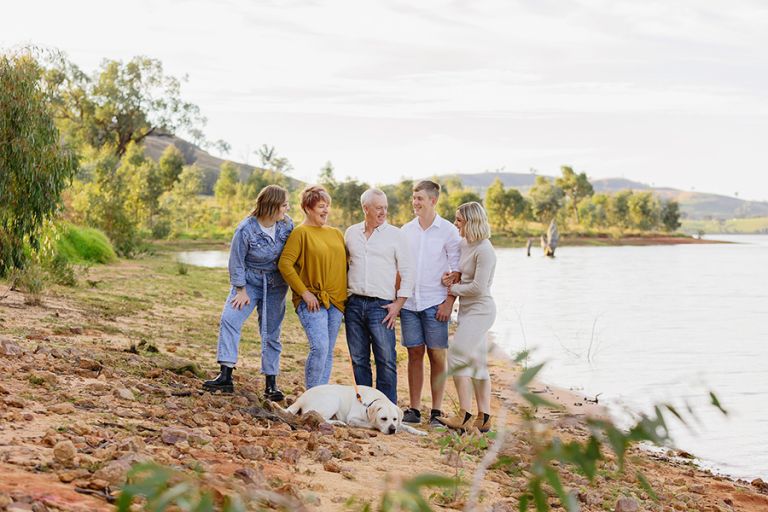 LET KIDS WEAR WHAT THEY LOVE
And avoid any arguments 😉 You might have picked out the perfect jumper for Little Miss to wear. But if she's constantly fussing in it because it 'itches' then it won't make for a great photo.
The photo shoot isn't so much about what your family is wearing, and is more about how you are together.
Another consideration when thinking about outfits and colours for your photo shoot are the backgrounds we are shooting against. Go for shades and tones that complement the decor and styling of your home, especially if you are looking to display the photographs as wall art. A good guide is to keep things neutral.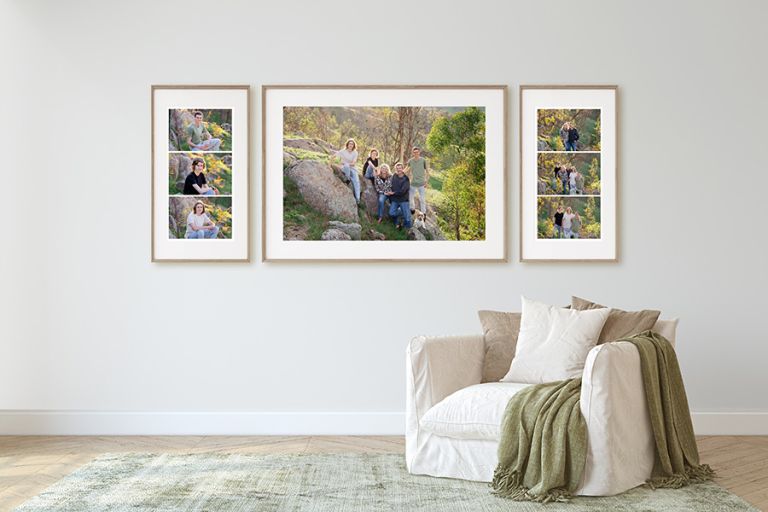 For outdoor family sessions, consider the season and time of day you are having your photo shoot. In the spring and summer shorts and a tee are perfectly relaxed as are summer dresses, consider pastel hues as well as natural shades. For autumn shoots shades of teal, rusts, claret and mustard work particularly well as do natural tones like camel or taupe. For warmth consider knits and a scarf rather than heavy winter coats.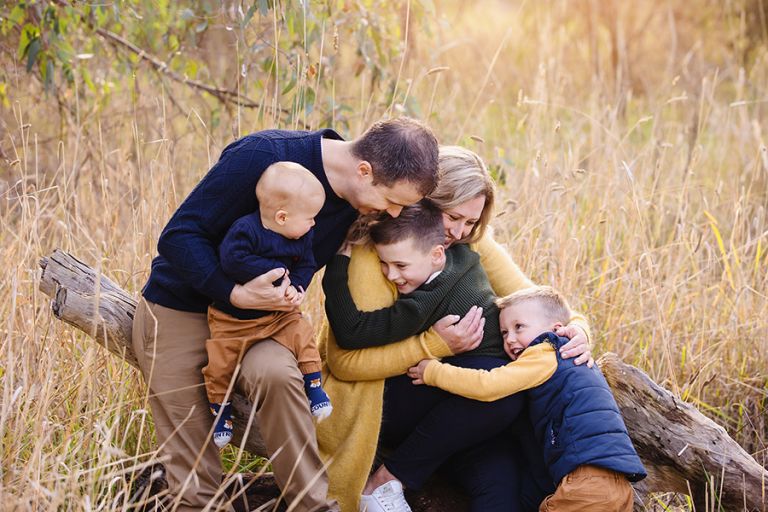 COORDINATE BUT DON'T MATCH
A good tip is to try and coordinate what everyone in the family is wearing for a cohesive look. Choose 3 or 4 colours and shades that work well together but don't all match. A photo with everyone wearing blue jeans and white shirts will look flat and dated – let everybody's individual personalities shine through.

Mix in stripes or pretty floral prints, as well as accessories, to add interest and texture. Maxi skirts and dresses work throughout the year and are wonderful for adding movement to your photographs. Please note that some very fine stripes and checks may not photograph very well.

Avoid big logos and text on t-shirts.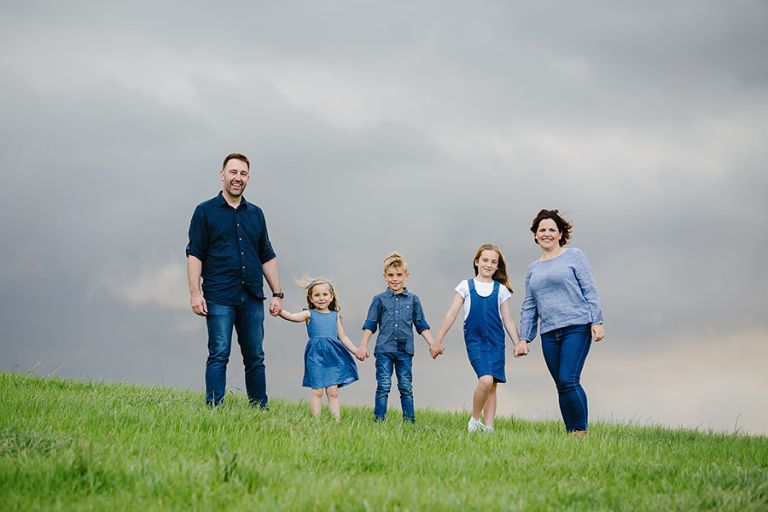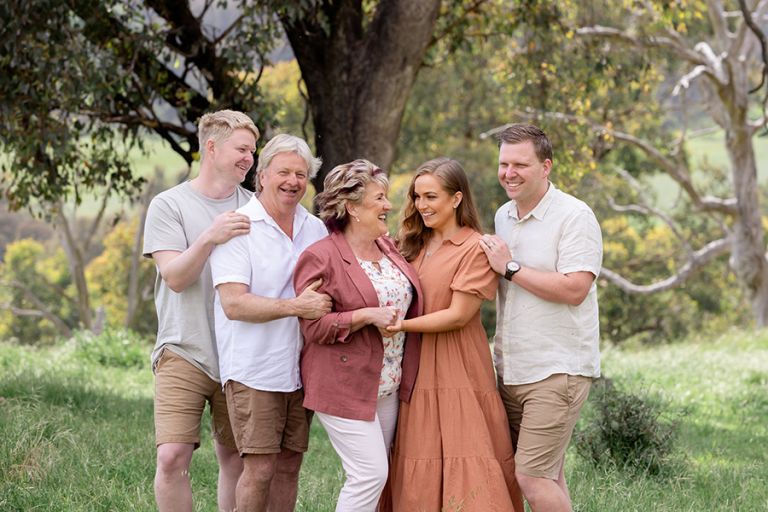 DON'T FORGET THE FOOTWEAR
Don't forget about shoes and how they look with the outfit as a whole. Gumboot are also a great option for young children during the autumn and winter and allow for jumping in puddles. For in home or studio sessions, I prefer bare feet but if you prefer to wear socks make sure you choose the ones without holes!